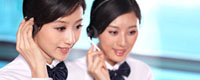 Name: Eileen
Tel: 86-951-4128 490
Fax: 86-951-4128 490
Mobile: 86-951-180 0958 6486
E-mail: nxtango_eileen@163.com
Add: SOUTH VILLAGE XINGQING DISTRICT YINCHUAN,NINGXIA,CHINA
Skype: lin.eileen37
MSN: Wechat/Whatsapp:15909580580
QQ: 331402034
ICQ:






Product name : carbon additive Calcined Anthracite Coal

Item : 201442382545
Details:
Carbon Raiser is chiefly made of coal carburant, using quality Ningxia Taixi anthracite as the raw material, it has the following features, such as high fixed
carbon content, high oxidation resistance, low ash content , low phosphorus content, good mechanical strength, high chemical activity, high clean coal
recovery…
1.Carbon Additive also called Calcined anthracite Coal, Gas Calcined Anthracite Coal, Carbon Raiser.
The main raw material is Ningxia unique high quality anthracite, with characteristic of low ash and low sulfur. Carbon additive has two main uses, namely as the fuel and additive. When being used as the carbon additive of steel-smelting, and casting, the fixed carbon may achieve above 95%.
2.Application:
It may substitute massively refinery coke or the stone grinds. Meanwhile its cost is much less than the refinery coke and the stone grinds. Carbon Additive may also use as the fuel, for its calorific value may achieve above 9386K/KG. It may substitute burnt carbon massively.