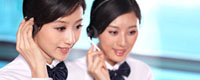 Name: Eileen
Tel: 86-951-4128 490
Fax: 86-951-4128 490
Mobile: 86-951-180 0958 6486
E-mail: nxtango_eileen@163.com
Add: SOUTH VILLAGE XINGQING DISTRICT YINCHUAN,NINGXIA,CHINA
Skype: lin.eileen37
MSN: Wechat/Whatsapp:15909580580
QQ: 331402034
ICQ:






Ningxia carbon valley International Trade Co., Ltd is a set production and sales integrated company which established by the raw materials formed base in Ningxia Superior Anthracite -- Chonggang Industrial Park of Pingluo. It mainly engages in sales of carbon products, petroleum coke, graphite products., and the relevant import and export business.
Our mainly products include carbon products, graphite products, chemical products, ferro alloys products and all kinds of carbon block, carbon daub, Cold ramming paste, electrode paste,and many metallurgical coke, petroleum coke, anthracite filter media, activated carbon ,Silicon Carbide.,etc
the carbon products contain:Carbon Additive, Gas Calcined Anthracite Coal(GCA), Calcined Anthracite Coal(CAC), Electrically Calcined Anthracite Coal(ECA), Calcined Petroleum Coke(CPC), Graphitized Petroleum Coke(GPC).
Total: 14
Page: 1 / 1
First
←Previous
Next→
End