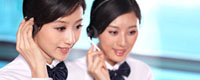 Name: Eileen
Tel: 86-951-4128 490
Fax: 86-951-4128 490
Mobile: 86-951-180 0958 6486
E-mail: nxtango_eileen@163.com
Add: SOUTH VILLAGE XINGQING DISTRICT YINCHUAN,NINGXIA,CHINA
Skype: lin.eileen37
MSN: Wechat/Whatsapp:15909580580
QQ: 331402034
ICQ:






Ningxia carbon valley International Trade Co., Ltd is a set production and sales integrated company which established by the raw materials formed base in Ningxia Superior Anthracite -- Chonggang Industrial Park of Pingluo. It mainly engages in sales of carbon products, petroleum coke, graphite products., and the relevant import and export business.
Our mainly products include carbon products, graphite products, chemical products, ferro alloys products and all kinds of carbon block, carbon daub, Cold ramming paste, electrode paste,and many metallurgical coke, petroleum coke, anthracite filter media, activated carbon ,Silicon Carbide.,etc
the carbon products contain:Carbon Additive, Gas Calcined Anthracite Coal(GCA), Calcined Anthracite Coal(CAC), Electrically Calcined Anthracite Coal(ECA), Calcined Petroleum Coke(CPC), Graphitized Petroleum Coke(GPC).
1. Carbon Additive also named carbon raiser,Gas Calcined Anthracite Coal(GCA), Calcined Anthracite Coal(CAC), is an essential supplemental coal additive to reducing and recarburizing in casting iron. Carbon raiser is chiefly made of coal carburant, using quality Ningxia Taixi anthracite as the raw material. It has the following advantage features, such as high fixed carbon content, high oxidation resistance, low ash content, low phosphorus content, good mechanical strength, high chemical activity, high clean coal recovery… It mainly be used in casting to incease the recarburization, and it heats quickly with good effect and steady carbon yield. Carbon raiser could be used to adjust the carbon content and oxygen content of the molten steel, change it's steel and strength, thus to enhance the nucleating ability of the molten steel and the inherent quality of the billet.
2. Carbon block is using in metallurgy industry as a kind of carbon refractory. It can be divided into 3 items: blast furnaces carbon block, electric furnace carbon block and aluminium electrolysis cell carbon block. Our products mainly electric furnace carbon block, with thermal shock resistance, high elevated temperature strength, low coefficient of thermal expansion and ability to anti melten salt corrosion. It is the essential Lining masonry material for calcium carbide furnace and ferroalloy furnace.
3. Electrode paste is also called self-baking electrode, is a kind of conducting material supplying for ferroalloy furnace and calcium carbide furnace such electric furnace equipment. electrode paste is suitable for large scale closed / open typed ferroalloy furnace and calcium carbide furnace, with the features of low ash content, low electrical resistivity, strong electric conduction and thermal conductivity, anti-oxidation, Corrosion resistant. We can produce different products to meet customers' need .
4. The main use of CPC is in the production of anodes for the Aluminum Smelting process. 70 - 80% of CPC is for the Aluminum Industry. The reason for use in the Aluminum Industry is for conductivity. Another use for CPC is TiO2 production which accounts for about 15% of the CPC consumption. The reason for use in TiO2 is for its oxidizing effect. Metallurgical Industry is the remaining major area where CPC is used. The reason for use in Metallurgical Industry is the high Fixed Carbon level (low ash level) and moderate sulfur levels。It can be used as carbon raiser (Recarburizer) to produce high quality steel,cast iron and alloy.It can also be used in plastic and rubber as an additive. We are in charged od Calcined Petroleum Coke(CPC), Graphitized Petroleum Coke(GPC).
Total: 19
Page: 1 / 1
First
←Previous
Next→
End