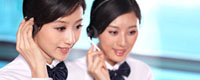 Name: Eileen
Tel: 86-951-4128 490
Fax: 86-951-4128 490
Mobile: 86-951-180 0958 6486
E-mail: nxtango_eileen@163.com
Add: SOUTH VILLAGE XINGQING DISTRICT YINCHUAN,NINGXIA,CHINA
Skype: lin.eileen37
MSN: Wechat/Whatsapp:15909580580
QQ: 331402034
ICQ:






Product name : Anthracite coal

Item : 2701000
Details:
Adopting quality Ningxia Taixi anthracite (reputation for its low ash content,
low sulphur, low phosphorus content, high fixed carbon content
and high chemical activity) as the raw material, calcined anthracite coal of carnon valley-Carbon is a product which should be refined, chosen, dry distillated in 1250°C in order to
reduce it's volatile content, enhance fixed carbon content, density, strengthness and
oxidation resistance.

It mainly be used in casting to incease the recarburization, and it heats quickly with good effect and steady carbon yield. Carbon raiser could be used to adjust the carbon content and oxygen content of the molten steel, change it's steel and strength, thus to enhance the nucleating ability of the molten steel and the inherent quality of the billet.