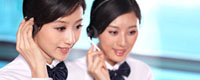 Name: Eileen
Tel: 86-951-4128 490
Fax: 86-951-4128 490
Mobile: 86-951-180 0958 6486
E-mail: nxtango_eileen@163.com
Add: SOUTH VILLAGE XINGQING DISTRICT YINCHUAN,NINGXIA,CHINA
Skype: lin.eileen37
MSN: Wechat/Whatsapp:15909580580
QQ: 331402034
ICQ:






Product name : Calcined Petroleum Coke CPC

Item : 20144231321
Details:
Specification

Calcined Petroleum Coke

F.C.

S

Ash

V.M.

Moisture

%(min)

%(max)

1

98.5

0.50

0.70

0.70

0.30

2

98.5

1.0

0.50

0.50

0.30

3

98

2.5

0.70

0.70

0.50

Size

0.5-5mm,1-3mm, 1-5mm,3-8mm, or according to customers' requirements;

Packing

In 50kgs bags or 1000kgs big bag, or at customer's option;
Calcined petroleum coke is a kind of petrochemical product, whose raw materials is green petroleum coke. It is widely used to produce graphite electrode, graphite blocks, brakes pads and other carbon products..It can also be used as carbon additive in some steel and aluminum plants, another, it is used in refractory, insulation, filler, etc.
The main use of CPC is in the production of anodes for the Aluminum Smelting process. 70 - 80% of CPC is for the Aluminum Industry. The reason for use in the Aluminum Industry is for conductivity. Another use for CPC is TiO2 production which accounts for about 15% of the CPC consumption. The reason for use in TiO2 is for its oxidizing effect. Metallurgical Industry is the remaining major area where CPC is used. The reason for use in Metallurgical Industry is the high Fixed Carbon level (low ash level) and moderate sulfur levels.