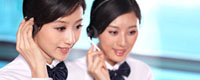 Name: Eileen
Tel: 86-951-4128 490
Fax: 86-951-4128 490
Mobile: 86-951-180 0958 6486
E-mail: nxtango_eileen@163.com
Add: SOUTH VILLAGE XINGQING DISTRICT YINCHUAN,NINGXIA,CHINA
Skype: lin.eileen37
MSN: Wechat/Whatsapp:15909580580
QQ: 331402034
ICQ:






K型炉内衬糊 炉衬糊 炉墙整体筑炉糊 炉口修补糊 出铁口修补糊 热捣糊 温捣糊 炉内衬冷捣糊
Applications
Carbon valley Cold Lining Paste Type-K has been used with great success in furnace linings for production of Silicon Metal, Ferro Silicon, Silicon Manganese and Calcium Carbide.


Installation of new linings, as well as the repairing and maintenance of existing linings, is effectively accomplished using Cold Lining Paste Type-K.
Carbon hot SIC paste
Applications
hot SiC paste is developed for maintenance of the Tap-hole Are to avid Oxidization.
Specification:
The permeability of the final product is very low, 0.1 nP.
At 900-1000°C the paste gives a SiC/C material with high density and excellent mechanical strength.
At 1400-1500°C the paste converts to 100% SiC.