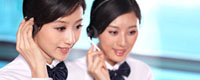 Name: Eileen
Tel: 86-951-4128 490
Fax: 86-951-4128 490
Mobile: 86-951-180 0958 6486
E-mail: nxtango_eileen@163.com
Add: RM 502 NANXUN ROAD SOUTH VILLAGE XINGQING DISTRICT YINCHUAN,NINGXIA,CHINA
Skype: lin.eileen37
MSN: Wechat: linm_2014
QQ: 331402034
ICQ:






Silicon carbide has corrosion resistance, high temperature resistance, strength, good thermal performance, impact resistance and other characteristics, component of silicon carbide can be used in all kinds of smelting furnace lining, high temperature furnaces, silicon carbide plate, plate, supports, etc.
In addition, the high temperature of silicon carbide can also be used in non-ferrous metal smelting industry indirect heating material, such as aluminium electrolyzer, copper melting furnace lining,furnace zinc powder with arc plate, thermal protection tubes etc.;Used to produce wear-resisting, corrosion resistant, high temperature resistance and other advanced silicon carbide ceramic materials;and you can also make the rocket nozzle, gas turbine blades, etc.In addition, silicon carbide and highway, aviation airport runway solar water heater, etc. One of the ideal material.