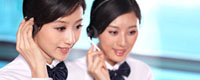 Name: Eileen
Tel: 86-951-4128 490
Fax: 86-951-4128 490
Mobile: 86-951-180 0958 6486
E-mail: nxtango_eileen@163.com
Add: SOUTH VILLAGE XINGQING DISTRICT YINCHUAN,NINGXIA,CHINA
Skype: lin.eileen37
MSN: Wechat/Whatsapp:15909580580
QQ: 331402034
ICQ:






Product name : columnar activated carbon

Item : 2015727104225
Details:
Columnar activated carbon with high quality coal, coconut shell, wood as raw materials.Direct DNA of city environmental inert gases such as carbon, are widely used in the nitrogen purification equipment and empty on nitrogen equipment, is particularly applicable to psa nitrogen level after purification and oil absorption.
Columnar activated carbon used in toxic gas purification, gas processing, industrial and domestic water purification treatment, solvent recovery, etc, also more widely. All aspects of the columnar activated carbon used in industrial and agricultural production, such as petrochemical industry non-alkali deodorization (refined mercaptan), ethylene desalted water (refined packing), catalyst carrier (palladium, platinum, rhodium, etc.), water purification and wastewater treatment;Power plant water treatment and protection of the power industry,Chemical industry chemical catalyst and carrier, gas purification, solvent recovery and grease decolorizing, refining;Beverage, wine, MSG mother liquor of food industry and food of refining, decolorization;Gold extraction, the tail liquid recovery in the sector;Environmental protection industry of the management of the sewage, waste gas and harmful gas, gas purification;And related industries, wood floor moistureproof, suck a cigarette filter, automotive gasoline evaporation pollution control, preparation of various kinds of impregnant liquid.Activated carbon in the future there will be a very good prospects for development and broad market.
Columnar activated carbon to volatile organic compounds in water body has better adsorption effect, can make all kinds of volatile organic compounds in water removal rate reached 25% ~ 65%.Compare a variety of different molecular weight organic compound adsorption law can be seen that for volatile organic compounds, the larger the molecular weight, the higher the removal rate of them.This is similar to phenol adsorption law of cationic light yellow, namely for small molecule organic matter in water, the larger the molecular weight, the more easily by activated carbon adsorption.