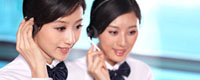 Name: Eileen
Tel: 86-951-4128 490
Fax: 86-951-4128 490
Mobile: 86-951-180 0958 6486
E-mail: nxtango_eileen@163.com
Add: SOUTH VILLAGE XINGQING DISTRICT YINCHUAN,NINGXIA,CHINA
Skype: lin.eileen37
MSN: Wechat/Whatsapp:15909580580
QQ: 331402034
ICQ:






Anthracite filter media is to Taixi anthracite as raw material, after selection,crushing, and two times of screening, the appearance of good luster, spherical light specific gravity, high mechanical strength, good compression resistance,chemical stability, which can reach more than 90 fixedcarbon. High performance price ratio. Are exported to more than 10 countries of Europeand the United states.Welcome to inquire.
Total: 1
Page: 1 / 1
First
←Previous
Next→
End