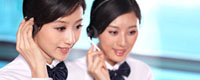 Name: Eileen
Tel: 86-951-4128 490
Fax: 86-951-4128 490
Mobile: 86-951-180 0958 6486
E-mail: nxtango_eileen@163.com
Add: SOUTH VILLAGE XINGQING DISTRICT YINCHUAN,NINGXIA,CHINA
Skype: lin.eileen37
MSN: Wechat/Whatsapp:15909580580
QQ: 331402034
ICQ:






Product name : Anthracite filter

Item : 2015728174052
Details:
Anthracite filter media is to Taixi anthracite as raw material, after selection,crushing, and two times of screening, the appearance ofgood luster, spherical, light specific gravity, high mechanical strength, good compression resistance,chemical stability, which can reach more than 90 fixedcarbon. High performance price ratio. Are exported to more than 10 countries of Europeand the United states.Welcome to inquire.
The anthracite raw materials: Ionof anthracite in Ningxia high quality anthracite as raw material, Taixi anthracite with "three low and six high" (low sulfur, low phosphorus, low ash, high calorific value, highlump coal rate, high mechanical strength, high coal ratio,high chemical activity, high specific resistance) known to the world: low ash, low sulfur containing only 8.54%; only 0.3%; phosphorus, low, less than 1%; and the heat up to7900 calories per gram. Is an ideal chemical raw materials,is also the foreign antique senior residential fireplace finefuel. More than Beijing, Yangquan, Jiaozuo coal, Jinchengcoal, ranking first in the country. The paper introduces the production process of anthracite: Aromatic carbon, high power quality coal crushing machine,coal gangue sorting machine, high-power multi holevibration sieve, large flow tank → two sub sun, efficientdrying machine, artificial bagging and palletizing.