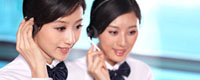 Name: Eileen
Tel: 86-951-4128 490
Fax: 86-951-4128 490
Mobile: 86-951-180 0958 6486
E-mail: nxtango_eileen@163.com
Add: SOUTH VILLAGE XINGQING DISTRICT YINCHUAN,NINGXIA,CHINA
Skype: lin.eileen37
MSN: Wechat/Whatsapp:15909580580
QQ: 331402034
ICQ:






Product name : active coke

Item : 2015728175543
Details:
Activated coke Belongs to porous carbon material, mainly used for flue gas desulfurization; Compared with activated carbon, activated coke has smaller area and higher comprehensive strength (pressure resistance, abrasion resistance and impact resistance).
Active coke is a kind of coal product with intermediate adsorbability between activated carbon and coke. Active coke is a kind of adsorbent produced from coal, which is produced by various processes such as pulverization, proportioning, molding, carbonization and activation. For different adsorption objects, their raw material types, raw material ratio and process parameters are different. Active coke generally used in flue gas desulfurization and denitration process.