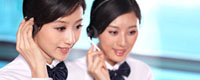 Name: Eileen
Tel: 86-951-4128 490
Fax: 86-951-4128 490
Mobile: 86-951-180 0958 6486
E-mail: nxtango_eileen@163.com
Add: SOUTH VILLAGE XINGQING DISTRICT YINCHUAN,NINGXIA,CHINA
Skype: lin.eileen37
MSN: Wechat/Whatsapp:15909580580
QQ: 331402034
ICQ:






Product name : Water purification Activated carbon

Item : 2015729144013
Details:
1.Tap water powder activated carbon This series of products of sulfur dioxide, sulfur, mercaptan and hydrogen sulfide, Dan hydroxyl sulfur and organic sulfur and inorganic sulfur are targeted treatment effect. Used in power plants, chemical fertilizer plants of the dry process desulphurization and oil and gas dry process desulphurization. Also used in biogas combustion desulfurization process, and in addition to taste. 2.Purifying water with coal activated carbon It is mainly used for drinking water and the depth of the sewage purification treatment, and food industry, chemical industry, electric power, electroplating, and other industrial water dechlorination, oil removal to smell. 3.Water reuse activated carbon This product USES: This product is a water treatment material, USES the high quality anthracite as raw material, high fixed carbon content, density, strength, do not contain toxic substances, acid and alkali neutral does not dissolve in water, has a good adsorption. Widely used in all kinds of water treatment, chemical, metallurgical, pharmaceutical, paper printing and dyeing water treatment of food factory.